Delaware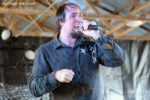 1341 West Liberty Road, Sykesville, MD
Artists & Enterpreneurs, DC, DC Artists and Entertainers, DC Metro Artists and Entrepreneurs, Delaware Artists and Entrepreneurs, Delaware Main Expo Hall, Gaithersburg Expo 2019, Maryland, Maryland Artists and Enterpreneurs, Maryland Entertainers, Maryland Main Expo Hall, Timonium Expo 2017, Timonium Expo 2018, Tysons 2017
Rock-Able will allow attendees to gain a better understanding of people with developmental disabilities using a real rock performance by LEFTSTRONGER and a presentation by lead singer & songwriter Jesse Magee.
22242 Bay Shore Road, Chestertown, MD
Camp Fairlee provides year-round recreation and respite services to children and adults with all types of disAbilities; summer camp, respite weekends, travel trips.
PO Box 535
Fulton, MD
20759
Our Mission: To help improve quality of life for people through our trained therapy and assistance dogs.