Finance
Address:
6200 Old Dobbin Lane, Ste. 100, Columbia, MD
Long Business Description:
Expert Special Needs Planning is central in caring for a family member with a disability. It is what preparing for their financial future requires.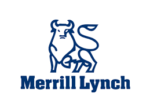 Address:
1152 15th Street NW, Washington, DC
Long Business Description:
The Merrill Lynch Special Needs Group's purpose is to provide financial assistance and guidance to families with special needs.