Maryland Artists and Enterpreneurs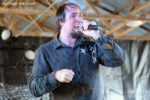 1341 West Liberty Road, Sykesville, MD
Artists & Enterpreneurs, DC, DC Artists and Entertainers, DC Metro Artists and Entrepreneurs, Delaware Artists and Entrepreneurs, Delaware Main Expo Hall, Gaithersburg Expo 2019, Maryland, Maryland Artists and Enterpreneurs, Maryland Entertainers, Maryland Main Expo Hall, Timonium Expo 2017, Timonium Expo 2018, Tysons 2017
Rock-Able will allow attendees to gain a better understanding of people with developmental disabilities using a real rock performance by LEFTSTRONGER and a presentation by lead singer & songwriter Jesse Magee.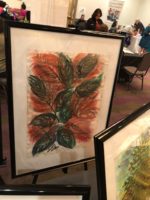 5038 Silver Hill Court, District Heights, MD
Pamela Murray impressionist. This is a unique look into the world of a legally blind woman.