Listing Description
ClearCaptions gives your hearing a helping hand, adding captions to your phone calls. If you have hearing loss, ClearCaptions is a great solution to avoid frustrating phone calls.
3001 Lava Ridge Ct. , Rosville, CA 95661
Washington, District of Columbia 20036
Woolridge Road , Dillwyn, Virginia 23936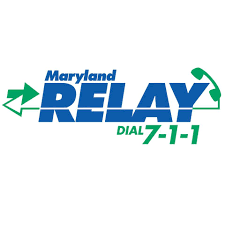 Listing Description
Maryland Relay/MAT are free public services that allow people, unable to use a standard telephone to both make and receive calls and receive equipment.
301 W. Preston Street, Suite 108A , Baltimore, MD 21201-2395

Listing Description
CaptionCall is for people with hearing loss who need captions to use the phone more effectively.
4215 S. Riverboat Road , Salt Lake City, UT 84123
To protect your personal data, your connection to the embedded map has been blocked.
Click the
Load map
button below to load the map. By loading the map you accept the privacy policy of
Google
.