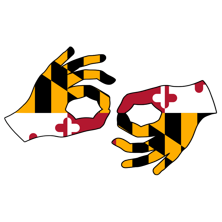 Listing Description
ASL Terps is a Deaf-Owned Sign Language interpreting agency dedicated to providing "Quality interpreting, Caring Hearts." We look forward to assisting you.
1006 Taylor Park Rd , Sykesville, MD 21784
To protect your personal data, your connection to the embedded map has been blocked.
Click the
Load map
button below to load the map. By loading the map you accept the privacy policy of
Google
.