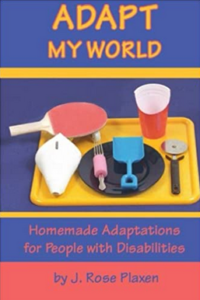 Listing Description
A one-of-a-kind handbook filled with simple activity adaptations for people with developmental disabilities. Whether for school or home, Adapt My World will help teachers, health professionals and parents enable and empower disabled children and adults to achieve simple goals that will fill everyone with pride and satisfaction. The unique layout makes Adapt My World an easy to follow reference source.
P.O. Box 103 , Ashton MD, Maryland 20832
To protect your personal data, your connection to the embedded map has been blocked.
Click the
Load map
button below to load the map. By loading the map you accept the privacy policy of
Google
.