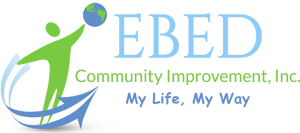 Listing Description
EBED is a non-profit serving Prince George's County, MD, supporting adults with intellectual/developmental disabilities and offering Day Habilitation, Residential, and Supported Employment, along with a variety of additional supportive services.
1220 Caraway Court, Ste 1070 , Largo, MD 20774
To protect your personal data, your connection to the embedded map has been blocked.
Click the
Load map
button below to load the map. By loading the map you accept the privacy policy of
Google
.