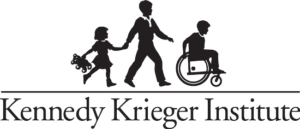 Listing Description
Located in the Baltimore/Washington region, Kennedy Krieger Institute is internationally recognized for improving the lives of children and young adults with disorders and injuries of the brain, spinal cord, and musculoskeletal system.
707 North Broadway , Baltimore, MD 21205
To protect your personal data, your connection to the embedded map has been blocked.
Click the
Load map
button below to load the map. By loading the map you accept the privacy policy of
Google
.