Listing Description
Canine Companions for Independence is a non-profit organization that enhances the lives of people with disabilities by providing highly trained assistance dogs at no change to the recipient.
6539 Hilltop Ave , Baltimore, MD 21206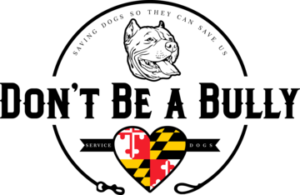 Listing Description
Don't Be A Bully rescues bully breeds and trains them to be service and therapy dogs.
Saving dogs so they can save us.
To protect your personal data, your connection to the embedded map has been blocked.
Click the
Load map
button below to load the map. By loading the map you accept the privacy policy of
Google
.