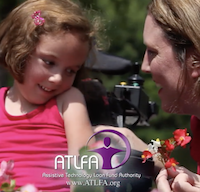 Listing Description
The Assistive Technology Loan Fund Authority (ATLFA) is a Commonwealth of Virginia State Authority created with public funds to help Virginians with disabilities obtain assistive technology. The ATLFA provides affordable financing alternatives (loans with below-market interest rates, no down payments, longer repayment terms, etc.) to help make adaptive equipment a possibility for individuals who might not otherwise be eligible for borrowing. Any type of equipment can be financed as long as it relates to an individual's disability; examples include recreational equipment, vision aids, communication and hearing devices, and vehicles with modifications.
1602 Rolling Hills Dr. Ste. 107, Richmond, VA 23229
Listing Description
The mission of DORS is to provide leadership and support in promoting the employment, economic self-sufficiency, and independence of individuals with disabilities.
Our shared vision is that the State of Maryland is the best place in our nation for persons with disabilities to live, work, and raise a family.  Individuals with disabilities are welcome, fully included, and actively participate in all Maryland communities.
2301 Argonne Drive, Baltimore, MD 21218
To protect your personal data, your connection to the embedded map has been blocked.
Click the
Load map
button below to load the map. By loading the map you accept the privacy policy of
Google
.